Channing Tatum Can't Believe This Brock Turner Shit Either, Girl
Now that the site's been stuffed full of eye candy so the click-monkeys will power my secret lesbian war on Johnny Depp, here's something for the ladies in the form of Channing Tatum being mad as hell about Brock Turner's bullshit sentence. Via HuffPost:
The conversation, which took place in the South of France at The Girls Lounge, was powerful and important. "It's tough. I think rape culture is a very real thing," Tatum said in response to a question about the sexual assault epidemic on college campuses.
"I really think it's a horrible idea to let someone off because of possibly what they're gonna be capable of doing," he said. "Because if you start doing that where do you end? Where does that stop? Where does that line actually quit? I don't think it's right, I think he should've been punished personally," adding that the lenient sentence simply "doesn't make any sense."
Hold on, girl. It's just getting started.
Another highlight of the conversation came when an audience member asked the actor what feminism means to him in three words.
Tatum replied: "I can do it in one: equality."
And let's finish this bad boy off.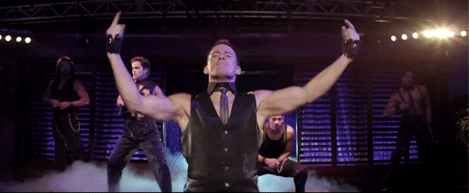 Did I do it? Did I make the orgasm female?!
*calls up high school guidance counselor*
Snowball's chance in hell, huh? SUCK ITTTTTTT- oh god, I'm so sorry. Can you put your daddy on?
THE SUPERFICIAL | About • Facebook • Twitter
Photo: Getty