Channing Tatum Is Doing A Live 'Magic Mike' Show, You're Welcome
If you're wondering why your wife just burst into your office and yelled, "Vegas. NOW. Motherfucker," then spiked your coffee cup, Channing Tatum not only announced "Magic Mike Live" at the Hard Rock in Vegas, but promised to make it a sensitive journey because he read dem Tumblrs, girl. Via Cosmo:
"We want to create a place for women that is their gentlemen's club, their Playboy club. It shouldn't be sleazy. [You shouldn't feel] nervous to go there because you feel unsafe; we want to create the polar opposite of that."
Channing will direct the show and Alison Faulk and Teresa Espinosa, who worked on both movies, will choreograph. The most important question: Will Channing make a guest appearance? "If I'm ever in shape enough to do that again, I'll absolutely go out and have a fun night or two," he says.
So remember how you used to have a retirement fund? Don't bother checking it because all you're going to see is this. It's this now.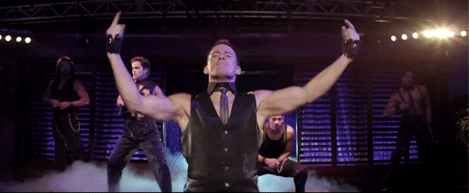 And here's the announcement video if you didn't dampen your office chair into a pulp already.
THE SUPERFICIAL | About • Facebook • Twitter
Photo: Warner Bros.