Dear Eleven's Dad, You're How Lindsay Lohan Happens
For a while there, you couldn't go anywhere without seeing the child stars of Stranger Things singing, dancing, or doing whatever it took to promote the show going into the Emmys, so it was only a matter of time until we found out at least one of them have awful parents who can't wait to cash them in. And naturally, it was the breakout star of the show because our world is God's toilet. THR reports:
Millie Bobby Brown, who plays superpowered runaway Eleven on the smash summer series, has not had a talent agent since she left Paradigm's kids division earlier this year. Given the 12-year-old Brit's status as perhaps the most buzzworthy young actor on a hot new show, there is intense interest from all the major agencies, which have mobilized in recent weeks to sign her.
The one hiccup: Brown's father, Robert Brown, has been demanding what amounts to a signing fee for the privilege of representing his daughter. Sources at five separate agencies tell The Hollywood Reporter the elder Brown, who goes by Bobby, made it clear in conversations with them that a sizable cash payment would be necessary for Millie to sign with that agency. Two sources say the number floated by Brown was $100,000 up front.
According to THR, this type of move is "completely unorthodox" – and some fucked-up shit – hence why five different agencies are publicly throwing this guy under the bus and giving Millie's manager a nice fire to put out:
A rep for the Browns confirmed Robert had made the requests for payment but said it was "ill advice from someone outside the industry that was said in jest." Brown is said to be close to several sports agents in the U.K., where payments in exchange for representation are common. Millie's manager, Melanie Greene at Affirmative Entertainment, is said to have been unaware of her client's father's requests.
Now, you're probably thinking, so what? What's the big deal? This is how this story ends, you cold-hearted jerk. WHERE IS YOUR SOUL?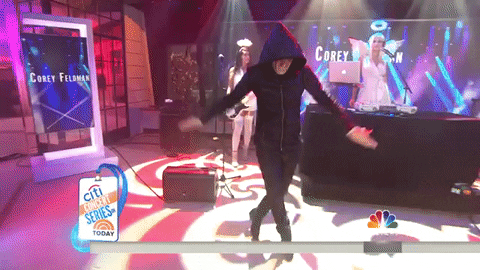 THE SUPERFICIAL | About • Facebook • Twitter
Photo: Netflix