Madonna Adopted Twins From Malawi Like She Said She Wouldn't
"Are the locusts coming out yet?"
"No, Madonna."
"Sonofabitch."
A few days after she almost torpedoed the Women's March, word started spreading that Madonna wanted to adopt a child from Malawi again. But since that process almost always involves an international scandal about schools not being built or children being adopted that weren't supposed to be up for adoption, Madonna denied the reports. Which seems kind of stupid because people are probably going to notice when she starts walking around with a new African child. Or in this case, two new African children. The Guardian reports:
The singer, who had previously denied she was visiting the country with a view to adopting more children, was given permission by the Malawian high court on Tuesday to adopt the four-year-olds Stella and Esther.
Mlenga Mvula, a judicial spokesman, said: "I can confirm that Madonna has been granted an adoption order for two children."
Madonna has previously adopted two children from Malawi, David Banda in 2006 and Mercy James in 2009.
The twins are being adopted from the Home of Hope orphanage in Mchinji, near the western border with Zambia, where David Banda once lived.
And right on cue:
But many in Malawi have accused the government of giving the singer a special exception to laws that prevent non-residents from adopting children to take abroad.
To which Madonna responded: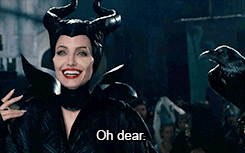 There were no survivors.
(How'd she turn into Angelina Jolie? Ate a baby.)
THE SUPERFICIAL | About • Facebook • Twitter
Photo: Getty